July 5th, 2007, 06:23 AM
Ali`i

Join Date: Dec 2004

Location: Honolulu, Hawai'i

Posts: 9,517
Re: Fireworks and July 4th!
---
Quote:
Originally Posted by
liberty
Shucks, if only my apartment was facing toward the ocean. But no, I get a lovely view of... Hotel Street.
heheheh...
Wuz up? Liberty? Belated
Happy 21st Birthday!!!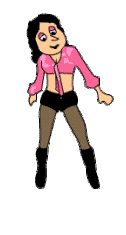 As foa me and fireworks.
I was too full from eating all day...I slept like a babe.
Auntie Lynn
__________________
Be AKAMAI ~ KOKUA Hawai`i!
Philippians 4:13 --- I can do all things through Christ who strengthens me.